Obama says fiscal cliff deal is 'within sight' as Senate prepares to vote | World news | The Guardian
: "The White House and Congress were close to reaching a deal Monday to resolve the fiscal cliff crisis that threatens the fragile US economic recovery.
With only hours left until a midnight deadline for automatic tax rises and spending cuts, Barack Obama said agreement was within sight but discussions were continuing.
If no deal was concluded, every taxpayer in America would be hit with steep rises from Tuesday. These would be accompanied by deep cuts in federal spending programmes, ranging from defence to welfare, in particular unemployment benefits."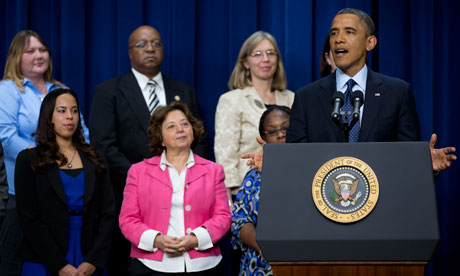 'via Blog this'