Affair With University of Texas Coach Exposed to Block Her Raise, Lawyer Suggests - ABC News
: "The attorney representing a University of Texas track coach who abruptly quit over a 2003 affair with an adult student suggested today that the former lover was prompted to come forward to prevent the coach from receiving a raise and extended contract.
Bev Kearney, who has worked with the women's track and field team at the University of Texas at Austin since 1993, told ABCNews.com today that she was "shocked" when the affair with the female student was revealed.
She was placed on leave in November, but she abruptly quit on Saturday after admitting she had a consensual affair with an adult who was a student athlete between 2002 and 2003."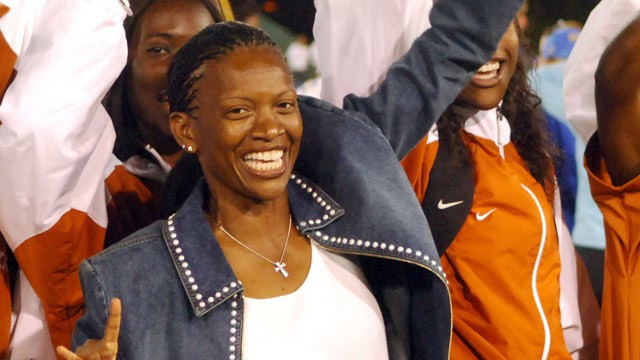 'via Blog this'