Firing coaches is poetic justice in NFL, but there's no guarantee for improvement - ESPN
: "To a certain extent this is poetic justice. The sole goal of an NFL football operation is to win. (The goal of the business side is to make money, which is another story.) If the football part of the franchise doesn't win, by definition the coaches and front-office types have done a poor job. Their huge salaries are justified by "the buck stops here" claims. So if the team does badly, the buck should stop for coaches, assistants and general managers.
The situation is different in college football, at least in theory. For a college football coach, victory is only one of several objectives. If players graduate, if the team represents the school in a positive manner and attracts students and donations, a college football coach can have a good season despite losses. One of the things wrong with NCAA football is that increasingly it is treated, including by ESPN, like pro football -- as if all that mattered was wins. But at least in theory, a college football coach can do a good job even if his team loses."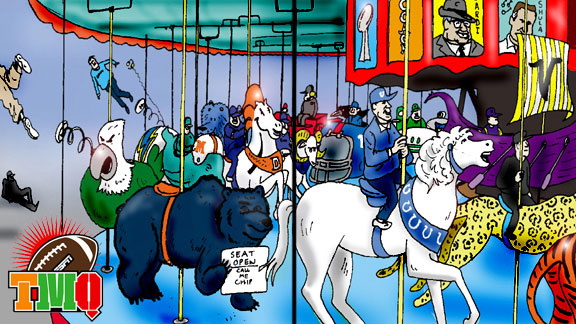 'via Blog this'