Researchers: NFL's Seau Had From Brain Disease - ABC News
: "When he ended his life last year by shooting himself in the chest, Junior Seau had a degenerative brain disease often linked with repeated blows to the head.
Researchers from the National Institutes of Health said Thursday the former NFL star's abnormalities are consistent with chronic traumatic encephalopathy, or CTE.
The hard-hitting linebacker played for 20 NFL seasons with San Diego, Miami and New England before retiring in 2009. He died at age 43 of a self-inflicted gunshot in May, and his family requested the analysis of his brain."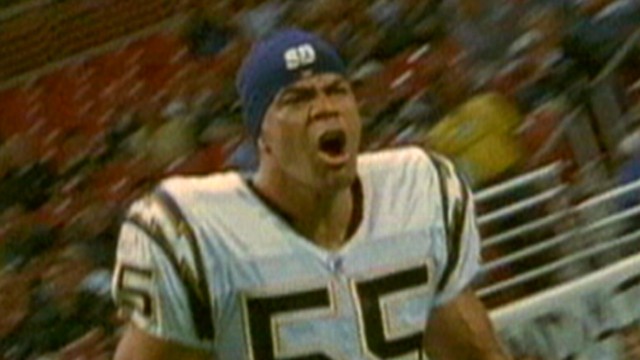 'via Blog this'