Taft School Shooting: Teen Gunman Told Teacher Ryan Heber 'I Don't Want to Shoot You' - ABC News
: "A California teacher'sbrave conversation with a 16-year-old gunman who had opened fire on his classmates allowed 28 other students to quickly escape what could have been a massacre.
Science teacher Ryan Heber calmly confronted the teenager after he shot and critically wounded a classmate, whom he claimed to authorities had bullied him for more than year at Taft Union High School.
"I don't want to shoot you," the teen gunman told Heber, who convinced the teen gunman to drop his weapon, a high power shotgun.
Responding to calls of shots fired, campus supervisor Kim Lee Fields arrived at the classroom and helped Heber talk the boy into giving up the weapon.
"This teacher and this counselor stood there face-to-face not knowing if he was going to shoot them," said Kern County Sheriff Donny Youngblood. "They probably expected the worst and hoped for the best, but they gave the students a chance to escape.""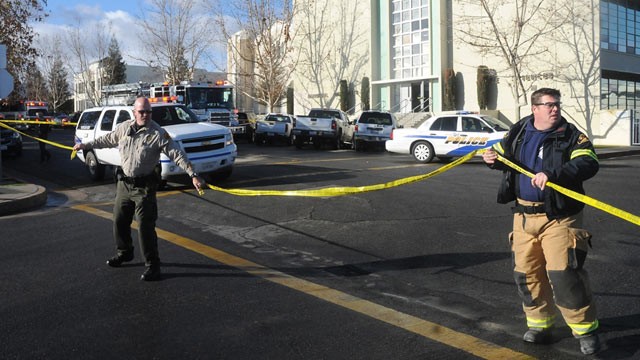 'via Blog this'