Apple store in Paris robbed on New Year's Eve | World news | guardian.co.uk
: "Armed robbers targeted an Apple store in central Paris on New Year's Eve, taking thousands of euros worth of goods, a police official said on Tuesday.
The robbery took place at about 9pm on Monday, three hours after closing time at one of Apple's flagship stores behind the Paris Opera which sells products ranging from iPhones and iPads to iMac computers.
The police official declined to comment on reports that the thieves walked away with about €1m (£800,000) of goods, saying the company was still evaluating the loss.
Christophe Crépin from the police union Unsa told reporters four masked and armed individuals forced their way into the shop and afterwards escaped in a van."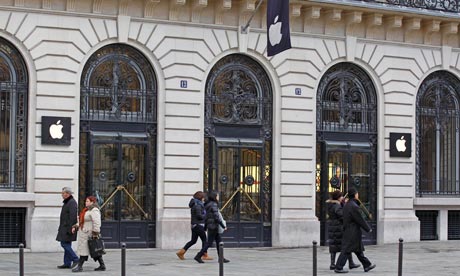 'via Blog this'